Abstract Flowers - Blue Flower Collection (1 of 5)
This piece of Flower Art was drawn ten years ago and is part of a series of four that I made for my hall, but never hung them. I decided to let this go though. The ink used for this intense drawing was water based. The drawing took me about a week and is very very intricate as you can see by the close up below. This piece is ten years old.
If you wish to buy this Blue Flower Collection there will be a discount of £26 please email me before buying.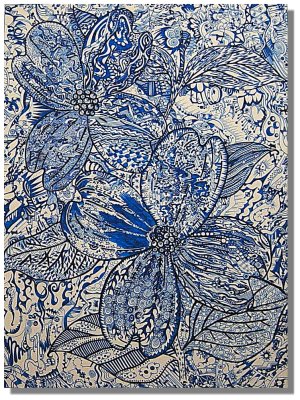 Size: A4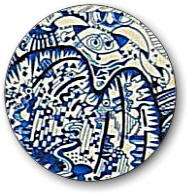 210mm x 297mm - millimetres
8.27in x 11.69in - inches
Paper: White Paper
150g/m2 - gsm - weight
Medium: Blue Water based ink
Return to Abstract Flowers